Posted on
17 November 2021
in
WEB NEWS: Symbio MRL up to 7000kg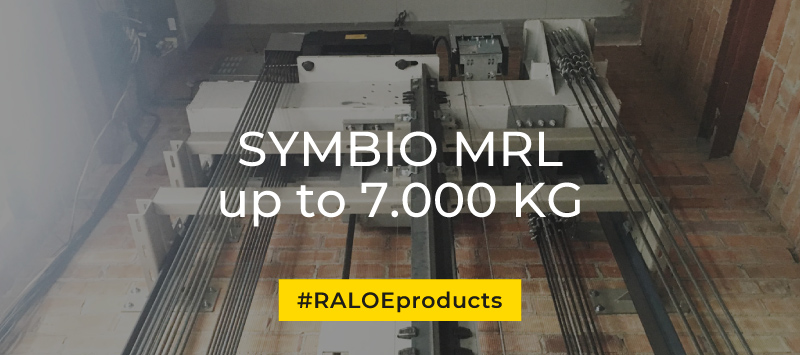 RALOE introduces Symbio High Loads, an incredible revolution in the world of High load elevators without a Machine room, with up to 7000Kg, which situates us as the industry leaders in this category.
Includes a system completely sustained on its own guides, 4:1 Suspension and a speed of 1 Metre per second. Also, Pit´s and Headroom have been adapted to the minimum requirements.
Recommended for Shopping Centres, hotels, hospitals, offices, and High loads including Industrial. Stands out for its adaptability, easy installation, and comfort.
What are its main features & Advantages?
Adaptability
System allows anti-drift possibility for high point loads.
Easy installation
The bedplate is self-supporting, and the pulley beam is prepared to fit and adapt to the shaft.
Comfort
Its undercarriage Pulley drive provides outstanding stability & comfort.
For more info and technical features, click here.
Related posts