Symbio is an electric lift with or without a machine room, capable to adapt to any shaft needs, pit and/ or headroom. Wide loads spectrum.
Advantages
Available for new buildings as well as for existing shafts with reduced pit or headroom (EN81.21).
Versatile:
There is no need for a designated machine room area, this allows greater space utility within the building. Even though it is the quintessential new development lift, it can adapt to almost any shaft dimensions including special shafts.
Flexibility / Adaptability:
Customer tailored. Extensive load range, sizes, and speeds. Robust, resistant, and trustworthy. Able to locate operation control panel within the door frame (120mm width) as well as on the landing. Power supply either single-phase or three-phase.
Comfort:
It guarantees a high level of comfort and minimal noise during its travels thanks to a centred arcade sling and 2:1 roping.
Great durability:
Reduced maintenance. The equipment has a long-life expectancy and nearly non-existent repairs.
Easy installation:
Mature design plug and play. Bedplate resting on the guides to minimise space.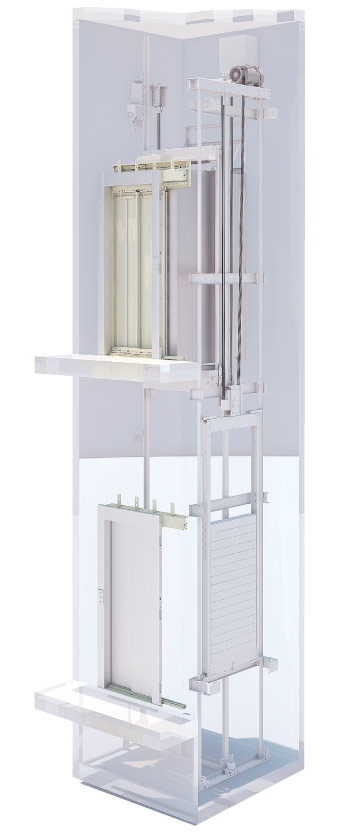 Applications
Residential building
Shopping centres
New development
Hotels
Hospitals
Offices
Bedlifts
High rise installations
High traffic
Technical Features
Duty speed: Up to 3 m/s
Duty load: Up to 3000 kg
Roping: 2:1
Standard pit: 1200 mm.
Standard headroom: 3600 mm.
Symbio HR
Headroom 2430 mm.
Maximum load: 1600 kg.
Maximum speed: 1 m/s.
Car interior height: 2005 mm.
Landing control panel cabinet.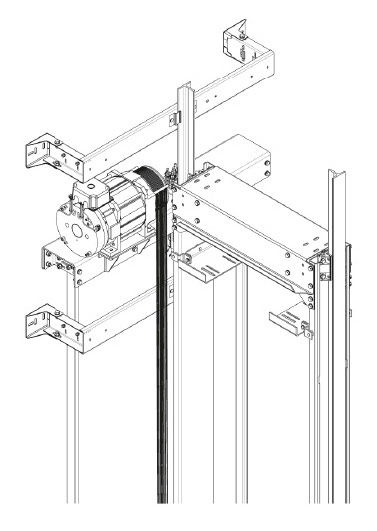 Symbio PF
Shaft depth 720mm.
Maximum speed: 1 m/s.
Control panel on landing.
Possible configurations for irregular shafts.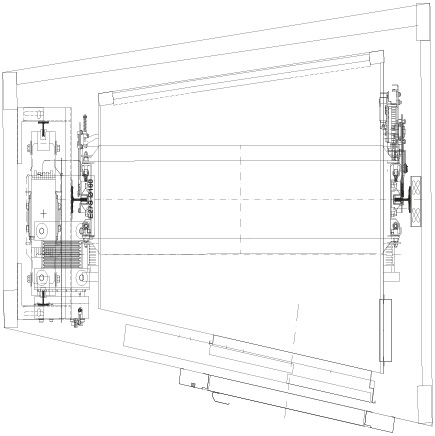 For speed ≥ 1,6m/s, car frame with triple rollers. Maximum comfort.