Beltus Lift is our machine room-less, high comfort traction lift designed for both private and Public Buildings
Advantages
Maximum safety:
We have exhaustively studied its design to ensure the safety levels of an lift.
Single-phase:
Works on any single-phase 220 V socket.
Easy maintenance:
Without ropes. Toothed belt that avoids the replacement of the ropes due to wear and tear.
Environmentallly friendly:
No oil or unpleasant smells.
Space optimization:
Up to 80% use of the shaft.
Emergency rescue:
Equipped with a rescue system that allows to evacua-te to passengers even in the event of power failure.
Easy assembly:
From inside the car
Applications
Residential buildings
Architectural Barriers
Elimination of architectural barriers
Technical Features
Duty speed: 0,15 m/s
Duty load: Up to 400 kg.
Power (single phase): 2,,2 Kw maximum
Minimum pit: 100 mm.
Minimum headroom: 2600 mm.
Maximum travel: 24 m.
Manufacturers
Car Frame: EMESA
Structure: LEROY SOMER
Doors: FERMATOR
Control Panel: MEGOM
Beltus and Armony Lite car models
Dinamic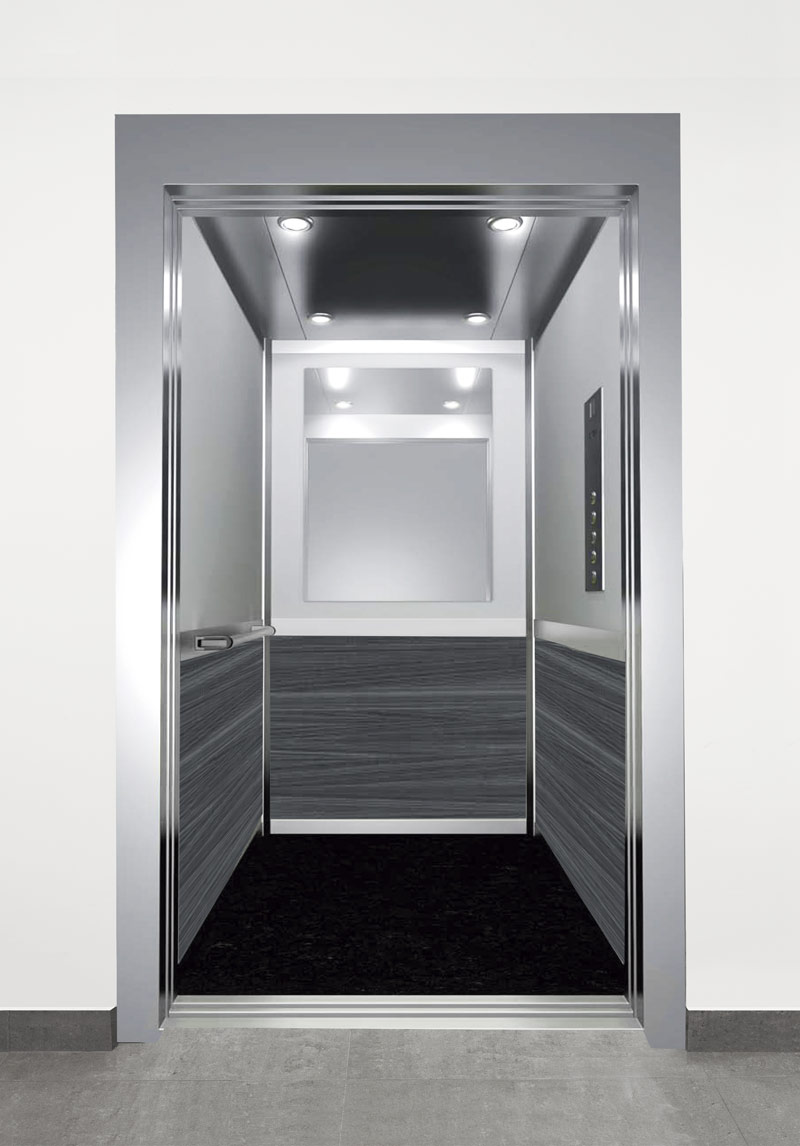 Optima